School LED lighting solutions can reduce bills by up to 80%
In any school the lighting accounts for 50% of the school's electricity bills which is why so many Midlands and UK based schools are investing in LED lighting.
To compensate in rise in energy prices whilst reducing CO2 emissions, changing your schools lighting to an LED lighting solution is one of the fastest ways to reduce your lighting bill by up to 80%. When you take advantage of the installation of motion sensors and switching off the lights in empty classroom this combination with LED makes significant savings.
Not only that but LED lighting improves the learning environment for pupils and students so that they experience improved performance and focus. The quality of light directly affects teachers and students and can encourage calmness and concentration.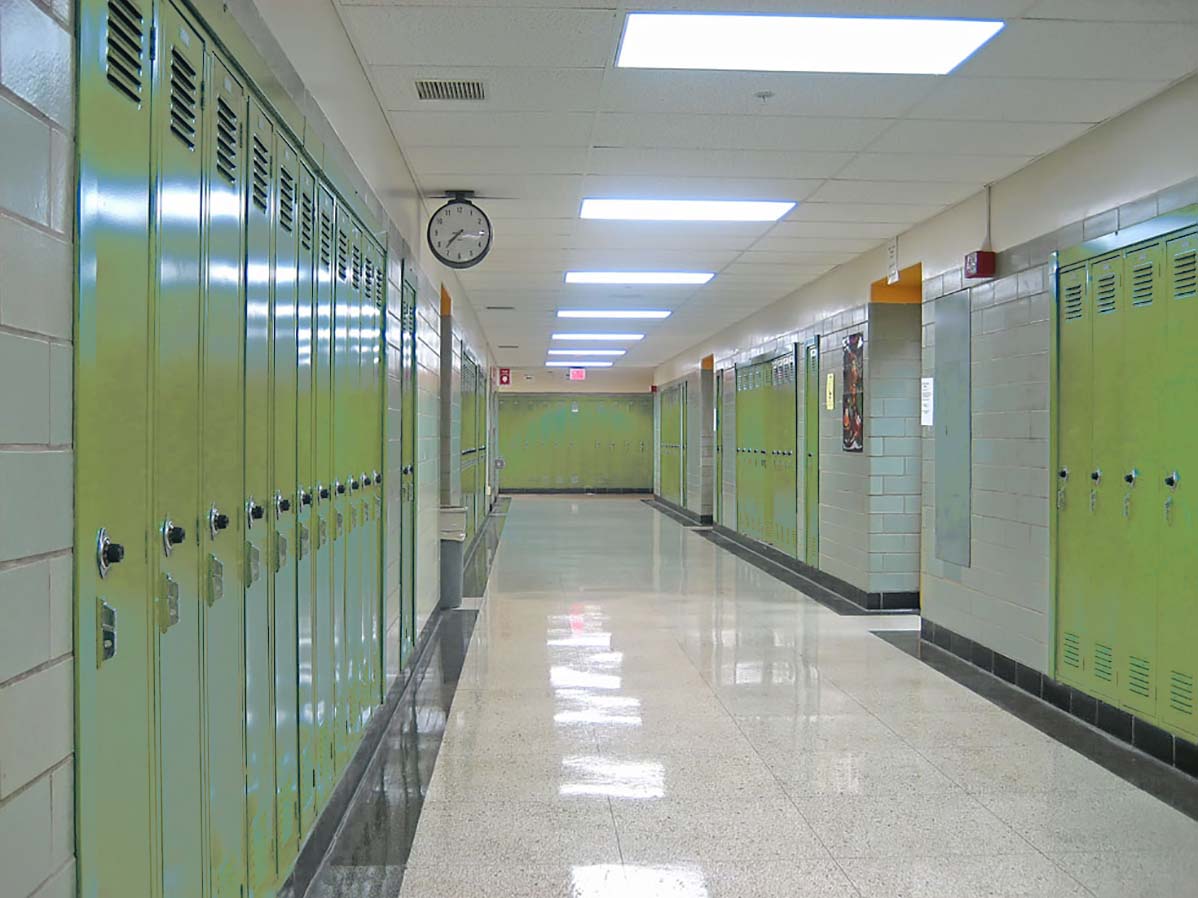 1
Lighting accounts for 50%
of any school's electricity bill
2
LED can reduce bills
by up to 80% when combined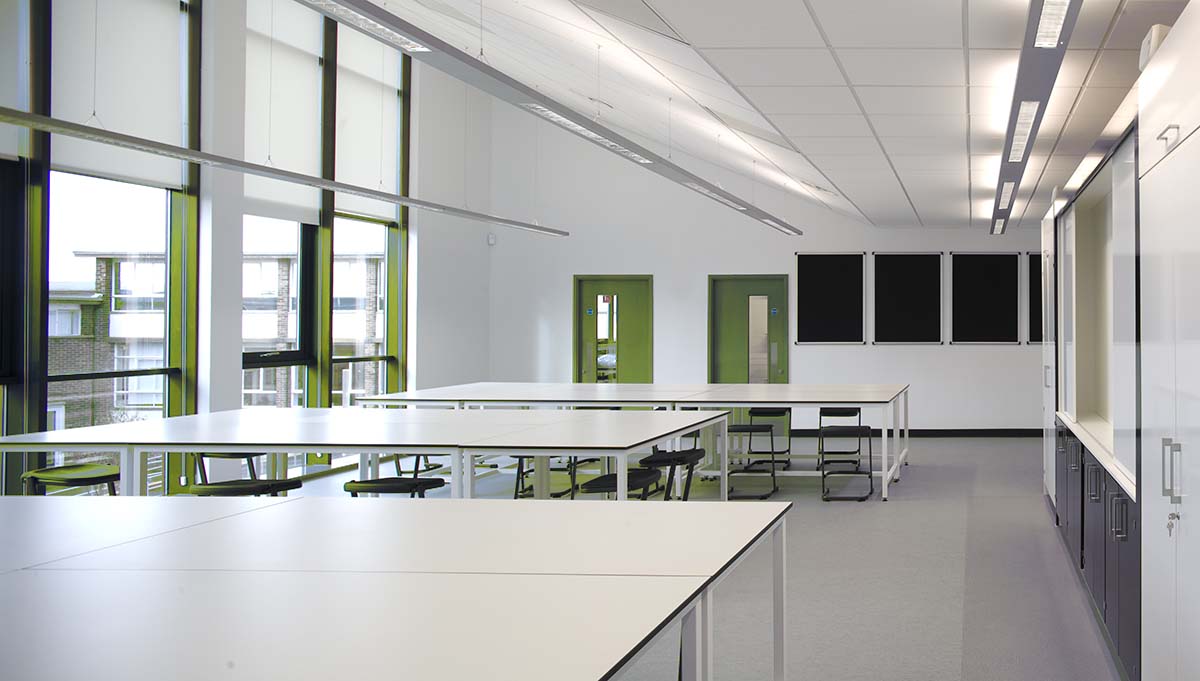 1
IMPROVED LEARNING ENVIRONMENT
LED lighting improves moods and performance
2
IMPROVED CONCENTRATION
LED lighting can improve concentration
and calm pupils
School Hallways
&

Corridors Lighting

Here is an example of the savings that can be achieved for 5 corridors used 8 hours per day.
Typical Traditional Lighting

Fittings
Used
Total watts used
Annual bill cost
Product life cycle
Energy savings
Savings in 5 years
Typical Traditional Lighting

20 x 520W
Downlights
5200W
£1590
2000 hours
0%

£

0
LED Lighting

20 x 140W
Downlights
1400W
£430
50,000 hours
74%

£

5,800
Hassle-free LED Lighting solutions
School Classroom Lighting
Here is an example of the savings that can be achieved for a 25 classrooms, used 8 hours per day
School Classroom Energy Savings
Typical Traditional Lighting

Fittings
Used
Total watts used
Annual bill cost
Product life cycle
Energy savings
Savings in 5 years
Typical Traditional Lighting

6 x 2000W
Modular
12,000W
£3680
2000 hours
0%

£

0
LED Lighting

6 x 1000W
Modular
6,000W
£1810
50,000 hours
51%

£

9,350
Hassle-free LED Lighting solutions
School Gym Lighting
Here is an example of the savings that can be achieved for a school gym, used 8 hours per day
School Gym Energy Savings
Typical Traditional Lighting

Fittings
Used
Total watts used
Annual bill cost
Product life cycle
Energy savings
Savings in 5 years
Typical Traditional Lighting

20 x 250W
Highbay
5000W
£1560
2000 hours
0%

£

0
LED Lighting

20 x 150W
Modular
3000W
£903
50,000 hours
42%

£

3,285
Hassle-free LED Lighting solutions
School Library Lighting
Here is an example of the savings that can be achieved for a school library, used 8 hours per day
School Library Energy Savings
Typical Traditional Lighting

Fittings
Used
Total watts used
Annual bill cost
Product life cycle
Energy savings
Savings in 5 years
Typical Traditional Lighting

40 x 150W
Fluorescent tubes
6000W
£1860
2000 hours
0%

£

0
LED Lighting

40 x 90W
LED Tubes
3600W
£1092
30,000 hours
42%

£

3,840
Hassle-free LED Lighting solutions
School Auditorium Lighting
Here is an example of the savings that can be achieved for a school auditorium, used 3 hours per day
School Auditorium Energy Savings
Typical Traditional Lighting

Fittings
Used
Total watts used
Annual bill cost
Product life cycle
Energy savings
Savings in 5 years
Typical Traditional Lighting

50 x 520W
Downlights
26,000W
£2,974
2000 hours
0%

£

0
LED Lighting

50 x 140W
Downlights
7,000W
£792
50,000 hours
74%

£

10,910
Calculations above are made assuming 5 days per week, 50 weeks per year usage and with an electricity price of 0.15kWh
Hassle-free LED Lighting solutions
LED Lighting Experts
Smart Energy Lights and LED UK are local and national experts in the design, supply and installation of energy saving LED lighting systems and solutions
SMART Energy Lights and LED UK
Heath Road
Wednesbury
WS10 8LZ
0121 330 0285
info@smartenergylightsled.co.uk