The Hospitality sector has one of the largest potential savings opportunities from LED lighting
With hotels and other hospitality businesses there are huge spaces that need to be lit, and most of the time many of these spaces need to be lit 24 hours a day, 7 days a week. When you consider that changing to LED lighting (from their current lighting systems) can save them up to 90% less energy usage, and this in turn quickly translates into saving thousands and thousands of pounds in reduced energy bill for any hotel.
As lighting is one of the most important factors in transforming a room or a restaurant into a place of well-being, and a place where guests will feel like it's a home away from home – getting the lighting right is imperative. LED lighting for hotels offers the opportunity for creating a wide variety of colours, moods and ambience settings, it makes life simple in creating a personal experience that changes from functional lighting during the day to a relaxing atmosphere at night. This essentially gives guests the type of experience that turns them into repeat guests.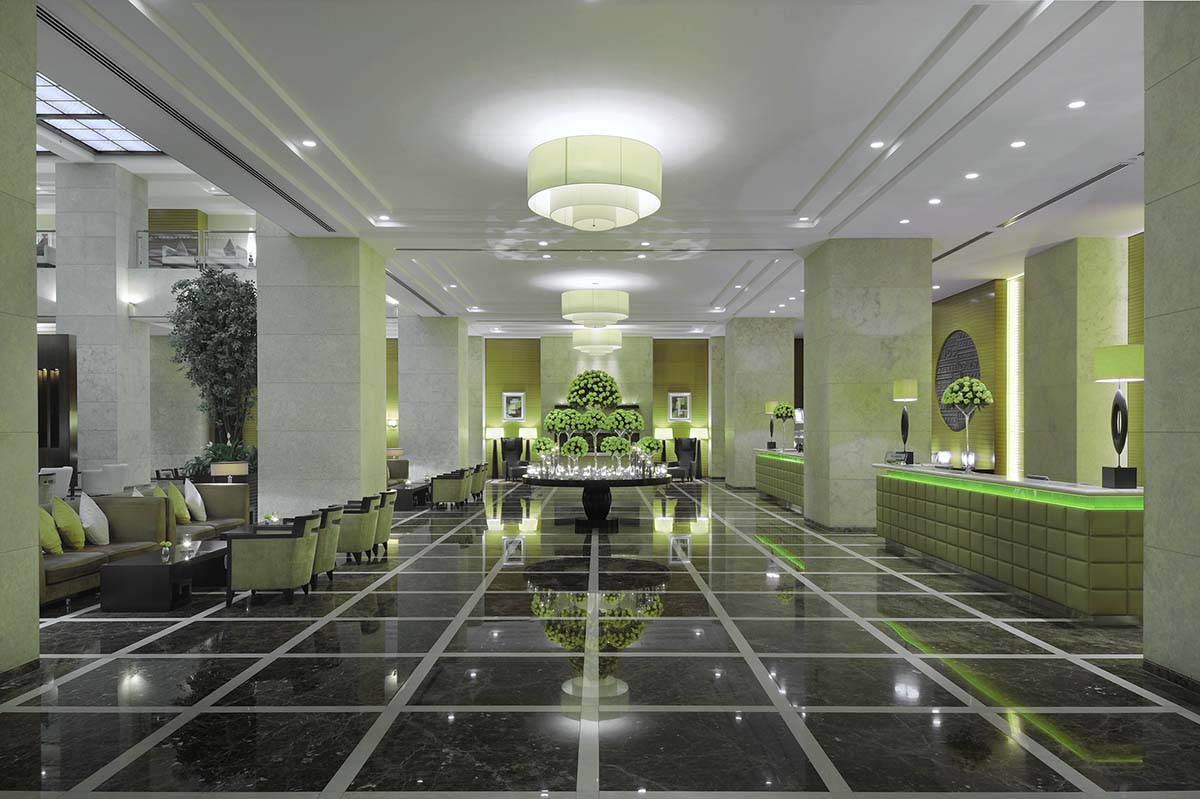 1
LED lights save up to 90%
on energy bills
2
Wide Open Spaces
need continual light
LED is the best solution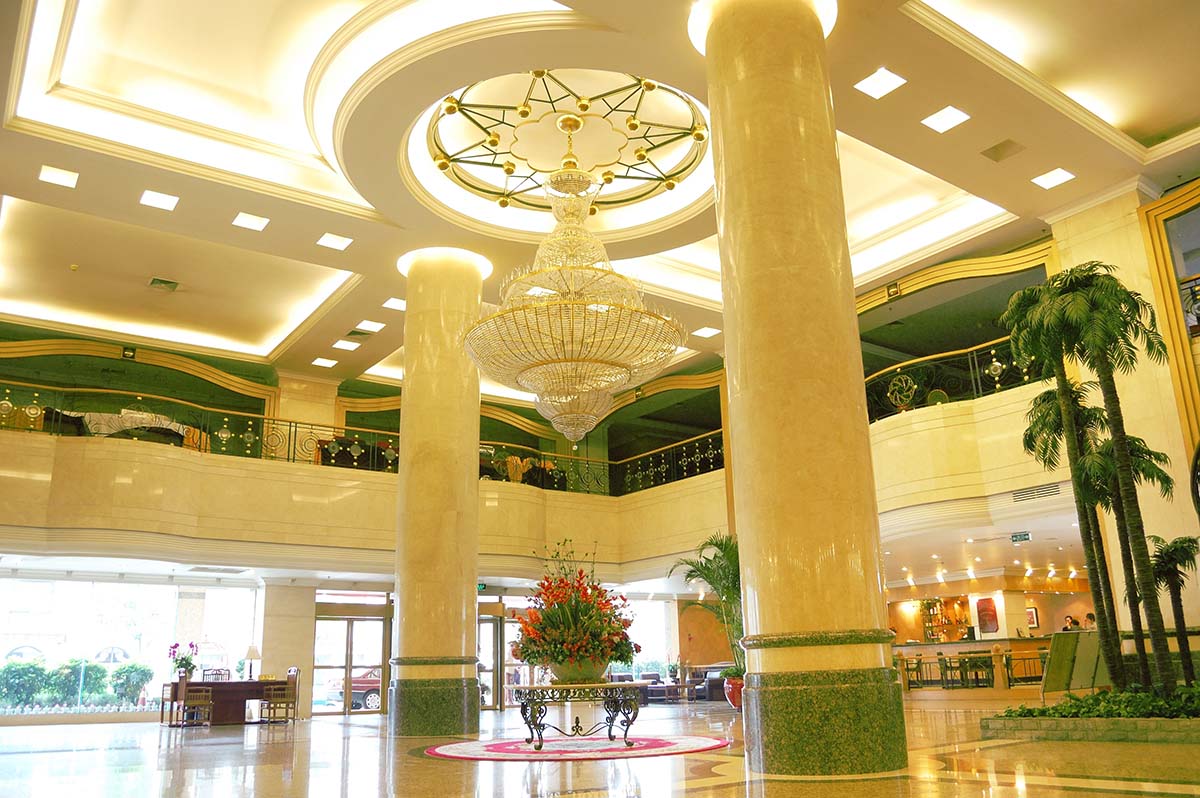 1
FLEXIBILITY OF LED
can create the mood you need
for different times of the day
2
NO MAINTENANCE
LED dramatically reduces maintenance
Hotel Reception
&

Lobby Lighting

Here is an example of the savings that can be achieved for a hotel lobby and reception that usies 24 hours per day lighting.
Reception & Lobby Energy Savings
Typical Traditional Lighting

Fittings
Used
Total watts used
Annual bill cost
Product life cycle
Energy savings
Savings in 5 years
Typical Traditional Lighting

50 x 40W Candle
100 x 50W MR16
7000W
£6668
2000 hours
0%

£

0
LED Lighting

50 x 6W LED Candle
100 x 7W LED MR16
1000W
£964
50,000 hours
86%

£

28,520
Hassle-free LED Lighting solutions
Hotel Rooms
&

Suites Lighting

Here is an example of the savings that can be achieved for 50 hotel rooms and suites, used 8 hours per day
Rooms & Suites Energy Savings
Typical Traditional Lighting

Fittings
Used
Total watts used
Annual bill cost
Product life cycle
Energy savings
Savings in 5 years
Typical Traditional Lighting

6 x 50W
Halogen GU10
15,000W
£4698
2000 hours
0%

£

0
LED Lighting

6 x 10W
LED GU10
1800W
£558
40,000 hours
88%

£

20,720
Hassle-free LED Lighting solutions
Hotel Corridor Lighting
Here is an example of the savings that can be achieved for 5 hotel corridors, used 24 hours per day
Typical Traditional Lighting

Fittings
Used
Total watts used
Annual bill cost
Product life cycle
Energy savings
Savings in 5 years
Typical Traditional Lighting

20 x 50W
Halogen GU10
15,000W
£4698
2000 hours
0%

£

0
LED Lighting

20 x 7W
LED MR16
1800W
£667
40,000 hours
86%

£

20,155
Hassle-free LED Lighting solutions
Hotel Restaurant
&

Bar Lighting

Here is an example of the savings that can be achieved for a restaurant and bar, used 12 hours per day
Restaurant and Bar Energy Savings
Typical Traditional Lighting

Fittings
Used
Total watts used
Annual bill cost
Product life cycle
Energy savings
Savings in 5 years
Typical Traditional Lighting

20 x 50W AR111
50 x 50W Halogen
4000W
£1897
2000 hours
0%

£

0
LED Lighting

20 x 15W AR111
50 x 7W LED MR16
650W
£301
25,000 hours
84%

£

7,980
Hassle-free LED Lighting solutions
Hotel Outdoor Lighting
Here is an example of the savings that can be achieved for hotel outdoor lighting, used 12 hours per day
Typical Traditional Lighting

Fittings
Used
Total watts used
Annual bill cost
Product life cycle
Energy savings
Savings in 5 years
Typical Traditional Lighting

40 x 300W
Halogen Floodlight
12,000W
£5648
2000 hours
0%

£

0
LED Lighting

40 x 60W
LED Floodlight
1200W
£559
30,000 hours
83%

£

25,445
Calculations above are made assuming 7 days per week, 50 weeks per year usage and with an electricity price of 0.11kWh
Hassle-free LED Lighting solutions
LED Lighting Experts
Smart Energy Lights and LED UK are local and national experts in the design, supply and installation of energy saving LED lighting systems and solutions
SMART Energy Lights and LED UK
Heath Road
Wednesbury
WS10 8LZ
0121 330 0285
info@smartenergylightsled.co.uk