Endless creative possibilities with Retail and Shop LED lighting
LED lighting creates endless possibilities for any retail and shop outlet. With any form of retail and shop outlet lighting is highly important as it impacts and attracts the customers experience. Quality lighting enhances the presentation of your products and reflects the quality of your brand. This runs from the shop window display all the way through to the fitting rooms. This creates the unique shopping experience that affects a shoppers perceptions and the atmosphere of your outlet.
With the right LED lighting system you can enhance and take full control of colour and the direction of lighting for focus and highlight areas. This creates the ambience you wish to create as well as saving you a significant amount on your electricity bills whilst protecting you from future energy rate increases.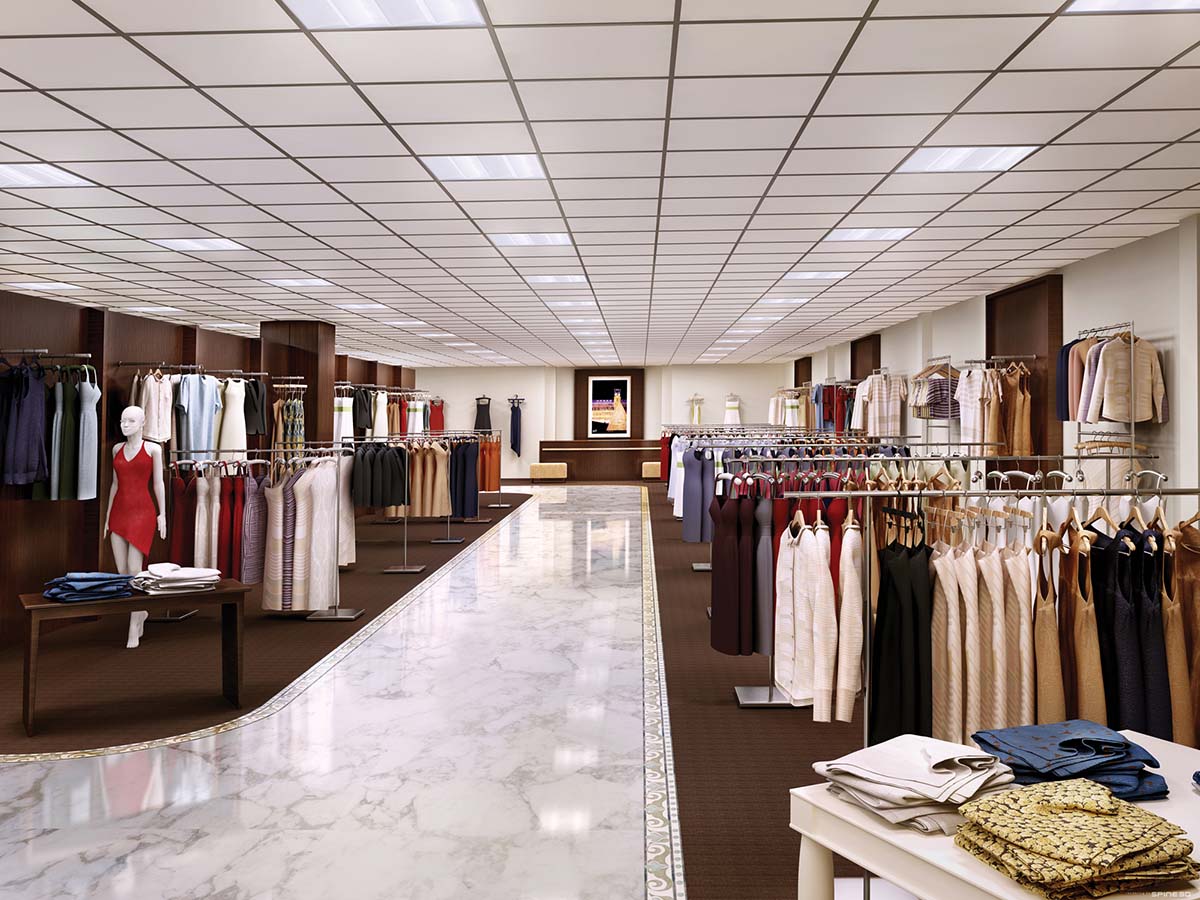 1
LED lights attract
customers and set an atmosphere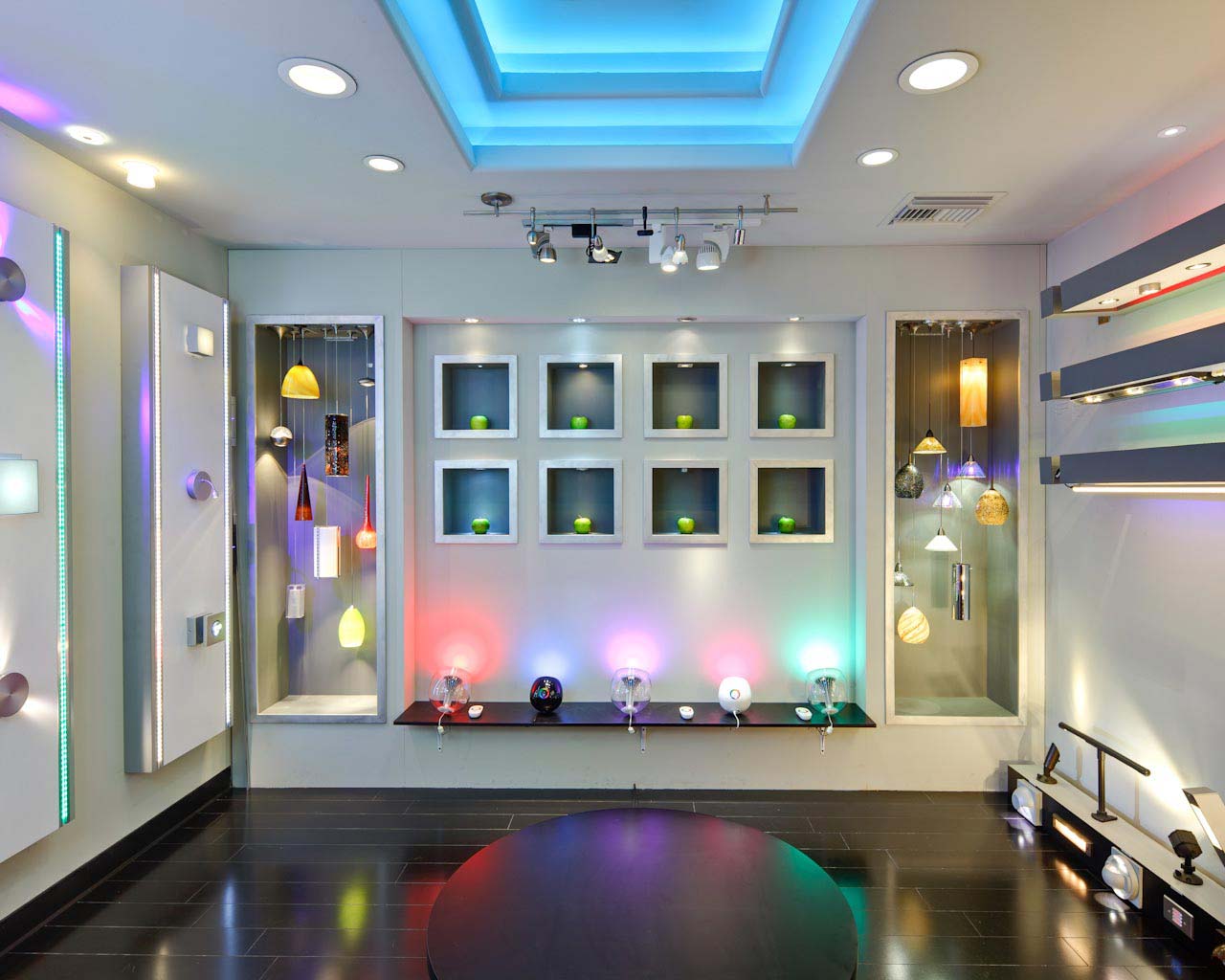 1
ENHANCE YOUR BRAND
as a quality brand
2
SAVE £1,000's
on your bills
Fashion Shop Lighting
Here is an example of the savings that can be achieved for a fashion retail outlet of 200m2.
Fashion Retail Outlet Energy Savings
Typical Traditional Lighting

Fittings
Used
Total watts used
Annual bill cost
Product life cycle
Energy savings
Savings in 5 years
Typical Traditional Lighting

200 x 75W AR111
150 x 56W cfl Dlight
23,400W
£11,010
2000 hours
0%

£

0
LED Lighting

200 x 15W AR111
150 x 26W LED Dlight
6900W
£3210
30,000 hours
72%

£

39,000
Hassle-free LED Lighting solutions
Retail Goods Shop Lighting
Here is an example of the savings that can be achieved for a jewelry shop of 200m2
Retail Goods Shop Energy Savings
Typical Traditional Lighting

Fittings
Used
Total watts used
Annual bill cost
Product life cycle
Energy savings
Savings in 5 years
Typical Traditional Lighting

150 x 50W MR16
75 x 56W cfl Dlight
11,700W
£5475
2000 hours
0%

£

0
LED Lighting

150 x 7W LED MR16
75 x 26W LED Dlight
300W
£1398
40,000 hours
75%

£

20,385
Hassle-free LED Lighting solutions
Retail Services Shop Lighting
Here is an example of the savings that can be achieved for a hair salon of 200m2
Hair Salon Energy Savings
Typical Traditional Lighting

Fittings
Used
Total watts used
Annual bill cost
Product life cycle
Energy savings
Savings in 5 years
Typical Traditional Lighting

50X50W GU10
45x56W cfl Dlight
5020W
£2376
2000 hours
0%

£

0
LED Lighting

50x7W LED GU10
45x26W LED Dlight
1520W
£710
40,000 hours
71%

£

8330
Calculations above are made assuming 7 days per week, 50 weeks per year usage and 12 hours per day with an electricity price of 0.11kWh
Hassle-free LED Lighting solutions
LED Lighting Experts
Smart Energy Lights and LED UK are local and national experts in the design, supply and installation of energy saving LED lighting systems and solutions
SMART Energy Lights and LED UK
Heath Road
Wednesbury
WS10 8LZ
0121 330 0285
info@smartenergylightsled.co.uk