With high savings in energy consumption Office LED lighting delivers major benefits
LED lighting really does deliver very high savings in energy consumption which translates to dramatically lower energy bills and more money left in the bank which a business can choose to invest in growing the business further, but this is not the only benefit of LED lighting in office workplaces.
LED lighting is becoming more and more popular especially in office spaces thanks to it's influence in productivity. In any workspace lighting is a key ingredient to having a productive and healthy environment as it directly affects how we feel, the mood we find ourselves in and the performance we deliver. Studies have shown that poor lighting can and does lead to fatigue and eye-strain which directly impacts employee's performance, where as good lighting can improve employee performance.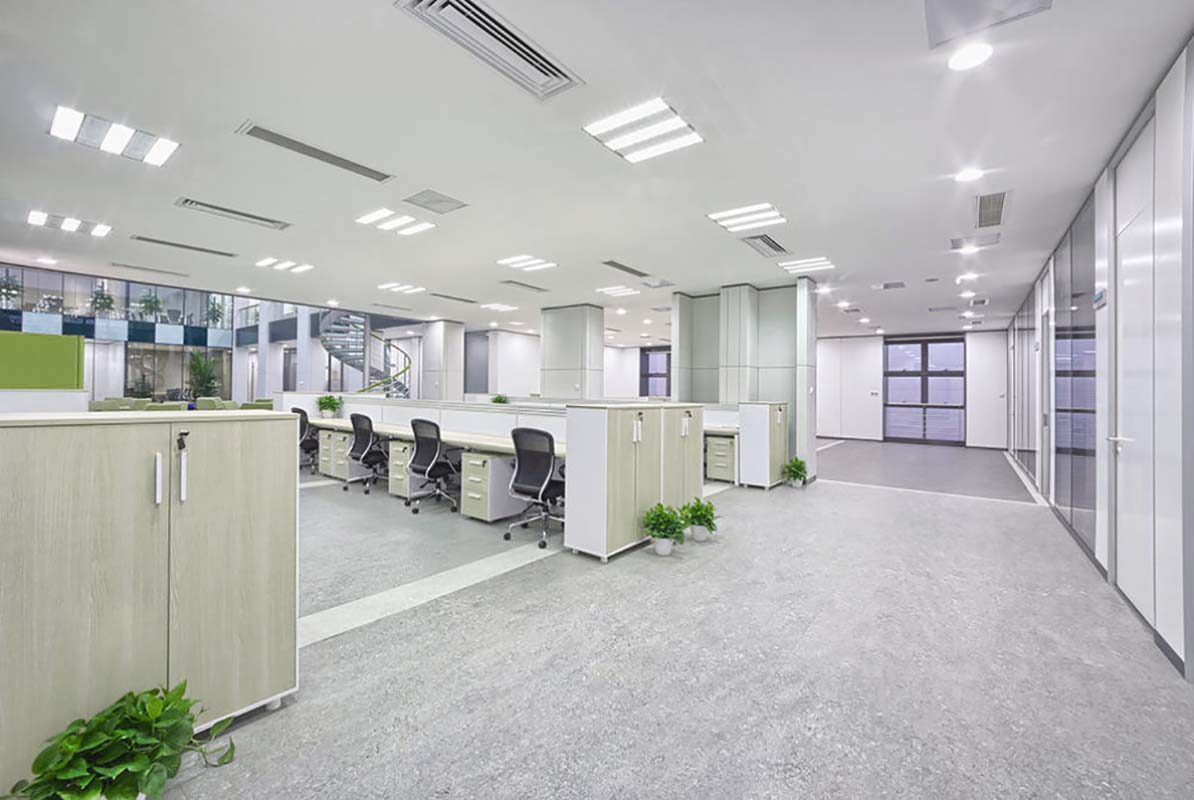 1
LED lights save up to 90%
on energy bills
2
Save £1,000's
on energy bills
re-invest the savings into
growing your business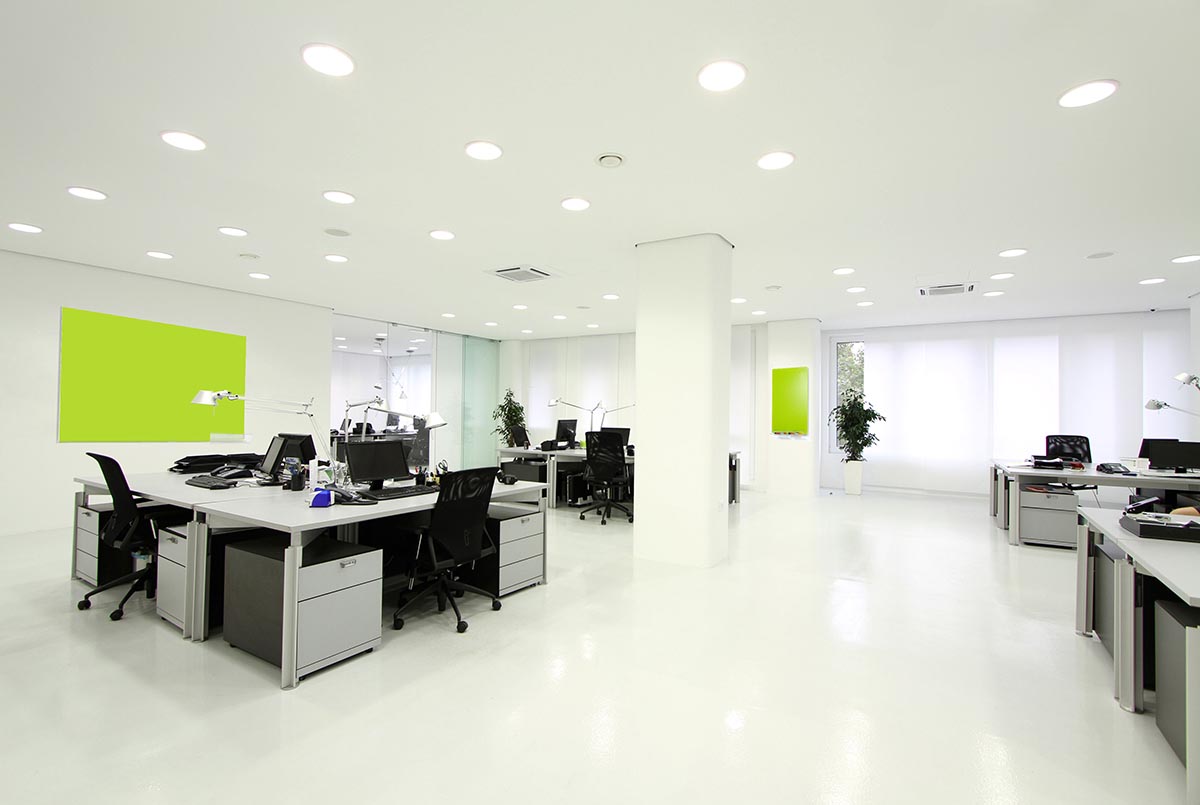 1
PRODUCTIVE & HEALTHY WORKPLACE
LED lighting improves moods and performance
2
POOR LIGHTING
leads to fatigue, eye-strain
and low employee performance
Office Reception desk Lighting
Here is an example of the savings that can be achieved for a reception used 10 hours per day.
Typical Traditional Lighting

Fittings
Used
Total watts used
Annual bill cost
Product life cycle
Energy savings
Savings in 5 years
Typical Traditional Lighting

20 x 50W
Halogen MR16
1250W
£529
2000 hours
0%

£

0
LED Lighting

20 x 7W
LED MR16
175W
£84
25,000 hours
86%

£

2,225
Hassle-free LED Lighting solutions
Open plan Office Lighting
Here is an example of the savings that can be achieved for a 50 people open plan office, used 10 hours per day
Open Plan Office Energy Savings
Typical Traditional Lighting

Fittings
Used
Total watts used
Annual bill cost
Product life cycle
Energy savings
Savings in 5 years
Typical Traditional Lighting

90 x 72W
Modular
6,480W
£2470
2000 hours
0%

£

0
LED Lighting

90 x 40W
Modular
3600W
£1354
50,000 hours
45%

£

5,580
Hassle-free LED Lighting solutions
Meeting Room Lighting
Here is an example of the savings that can be achieved for a meeting room, used 8 hours per day
Meeting Room Energy Savings
Typical Traditional Lighting

Fittings
Used
Total watts used
Annual bill cost
Product life cycle
Energy savings
Savings in 5 years
Typical Traditional Lighting

18 x 72W
Modular
1296W
£408
2000 hours
0%

£

0
LED Lighting

18 x 40W
Modular
720W
£226
50,000 hours
45%

£

910
Calculations above are made assuming 5 days per week, 50 weeks per year usage and with an electricity price of 0.15kWh
Hassle-free LED Lighting solutions
LED Lighting Experts
Smart Energy Lights and LED UK are local and national experts in the design, supply and installation of energy saving LED lighting systems and solutions
SMART Energy Lights and LED UK
Heath Road
Wednesbury
WS10 8LZ
0121 330 0285
info@smartenergylightsled.co.uk